It was on Tuesday, January 22nd that The Firearm Blog broke the news of a NEW Boyds At-One Adjustable Thumbhole stock. The Press Release directly from Boyds clued us all in on the new gun stocks that would be immediately available for 2019, but it is always better to check them out in person… So we did! We headed over to the Boyds booth at SHOT Show and handled some of the At-One stocks for ourselves.
If you are familiar with the original iteration of the At-One Adjustable Stock there is lots of room for adjustment and a custom fit to the shooter. There is the "Bring-It" comb adjustment that can be modified at the push of a button. You also have the "Bring-It" butt pad adjustment to change your overall length-of-pull from 12 1/2″ to 14″ with a simple press of a button.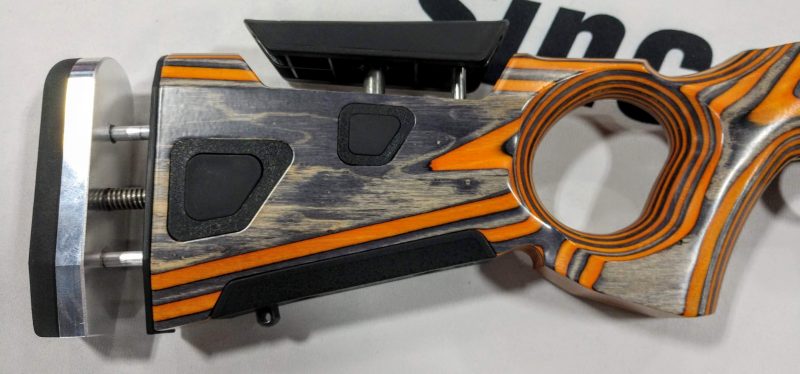 There are also interchangeable grip panels so you can elect to go with a traditional swept back grip or a thicker target style if you so desire. There is also an interchangeable forend so you can go between a traditional and target style forend for your palm as well. This section is also double studded so you can attach a sling and a bipod separate of each other.

Aside from all of the adjustable components and features you can modify to get this stock to fit you as best as possible, you have an entire color wheel at your disposal to pick from for your personal curb appeal. All of the different colors that Boyds has available for the NEW At-One Adjustable Thumbhole stock are as follows:
Apple Jack
Black Jack
Blaze
Coyote
Forest Camo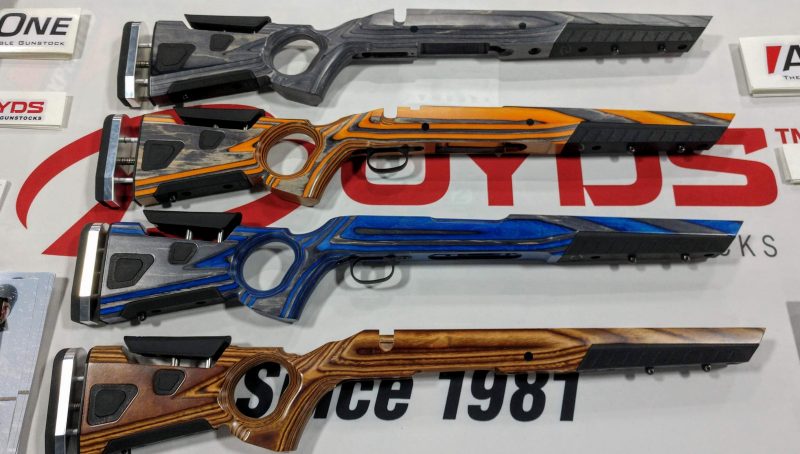 Nutmeg
Pepper
Royal Jacaranda
Royal
Sky
Zombie
The final piece to this puzzle that is almost as eye-catching as the color is the thumbhole pistol grip. With such a large hole to the thumbhole, gloved-shooting or people with huge hands should have no problem utilizing this stock. The pricing for these stocks in their various color choices flutters around $200. They should be currently available directly from Boyds on their website.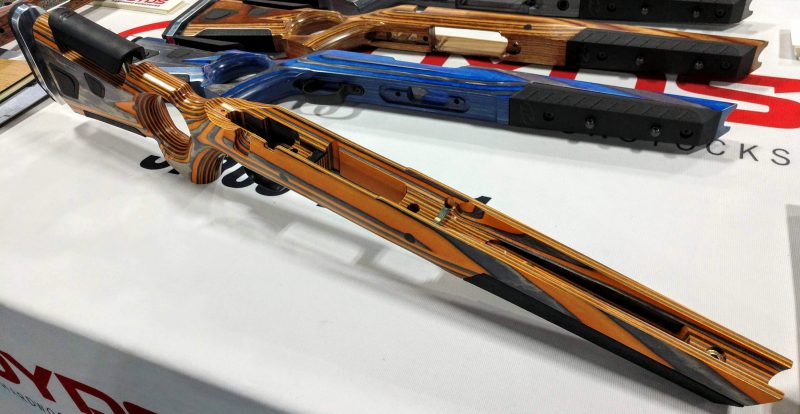 With the multitude of color options, ability to adjust for a near perfect fit, and the fact that Boyds works so diligently to offer these in as many makes and models possible, this should be another good seller for them and a great contribution to the shooting community. What do you think? Is there a firearm in your arsenal you would like to bed in one of these At-One Adjustable Thumbhole stocks? Let us know your thoughts in the Comments below! We always appreciate your feedback.