If we were to say a pair of pants has extreme ventilation to keep you cool and breath while simultaneously affording you maximum waterproofing, it sounds like an oxymoron, right? Well, with Under Armour's NEW UA Adapt Pant that oxymoron is no joke, they have accomplished it!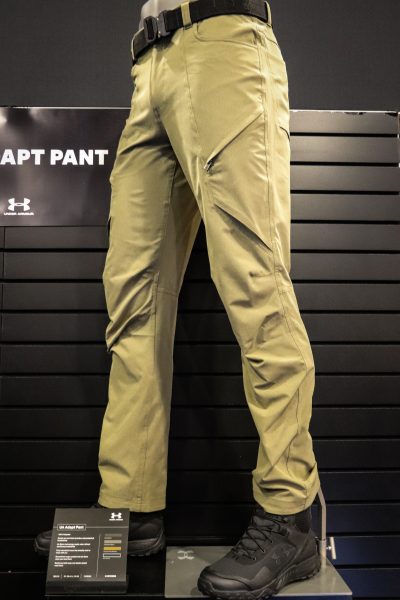 The New UA Adapt Pant is out of Under Armour's Storm series of clothing and boasts extreme ventilation, stretching ability, and is incredibly waterproof. This straight-leg, loose-fit pant features an elastic stretch-band so it conforms to your movements and does not restrict you. The belt loops are also reinforced to ensure that your pants are never compromised if you have a lot of gear on. The waist sizes hunters can find these in are 30″ – 44″ and lengths of 30″ – 34″ in size. The color are options are as follows:
Bayou
MOD Green
Coyote Brown
Black
The knee of the pant is fully articulated so you have all the freedom of movement your adventures may demand. The UA Adapt Pant also employs 4-Way Stretch Air Vent Fabric for unprecedented breathability. Ironically, this 4-Way Stretch Air Vent Fabric also gives outdoor enthusiasts startling waterproofing properties. You can openly pour water on these pants, hold it in your hand, and the water will bead up and never be absorbed. It will simply roll off! We did this exact test at SHOT Show 2019 on the convention floor at it is truly impressive.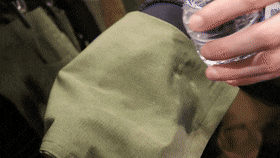 Between the movement the UA Adapt Pant allows for, its forward-thinking color options, breathability, and waterproofing, Under Armour is fully prepared for this pant to be a tremendous hit for all kinds of hunting applications. The MSRP for the UA Adapt Pant is currently benchmarked at $80 for all of the different color choices and sizes.
So what do you guys and gals think? Is this a pant you would be willing to try on and take into the field? Let us know your thoughts in the Comments below! We always appreciate your feedback.