With the Industry Day at the Range underway at SHOT Show 2019, Winchester is one of the 1st companies to pop off something new! They have introduced a NEW straight-wall cartridge to the shooting world dubbed the 350 Legend! This cartridge could be the next "sliced bread" for hunters because it will be legal in 47 of 50 states for hunting purposes. It also is going to boast some pretty impressive ballistics.
At the moment, only Winchester has firearms chambered in the 350 Legend because they have kept this tucked so tightly under their hat. The 1st rifle being offered is a Winchester XPR bolt-action. The cartridge will be working within a grain weight of 145 – 265 grains. Within that spectrum you have your choice of a 145 Grain FMJ (Full-Metal Jacket), 150 Grain Deer Season XP, and 180 Grain PowerPoint for factory ammo.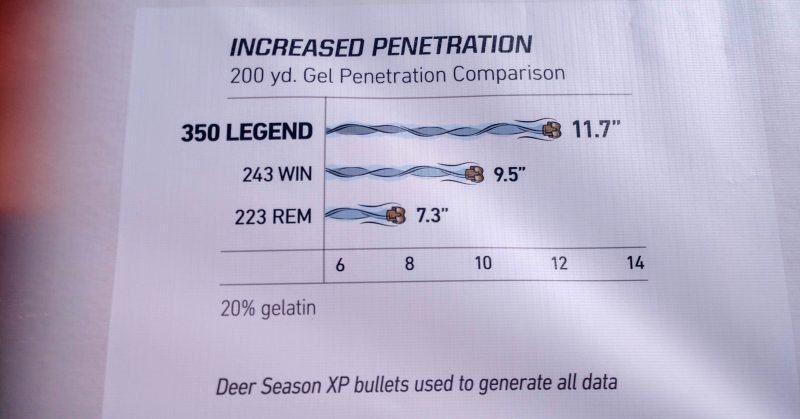 The explicit bullet diameter is .357″ with a 1.71″ case length. This cartridge is a true straight-wall round and is not necked up. Because of that it will be serviceable as a legal hunting round in 47 of 50 states. If you are wondering if this cartridge is going to be expensive to shoot like other straight-wall rounds it will not be. Simple FMJ boxes of 20 rounds are expected to sell for $9.99 making them very affordable.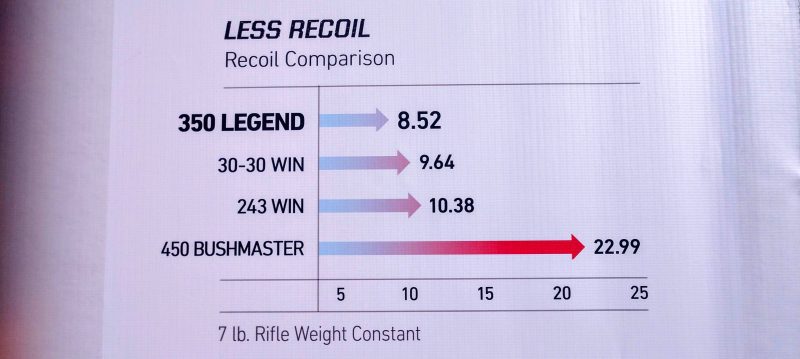 Some of the other enticing points to this caliber are the fact that it has less recoil than comparable cartridges. It affords the shooter more penetration. It also has more energy upon impact to humanely down game. In fact, the men and women of Winchester have successfully harvested over 30 whitetail deer. All of which were downed in 30 yards or less.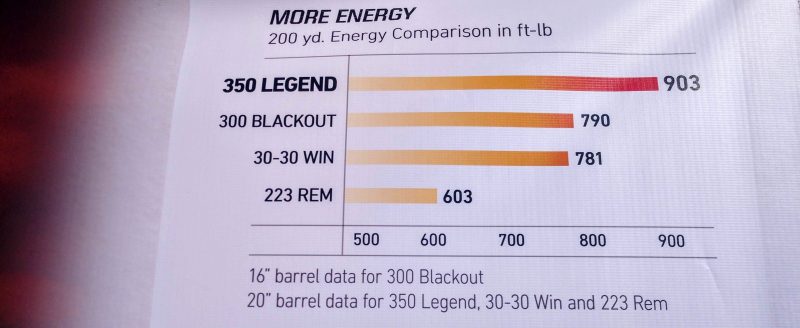 So being presented with this NEW cartridge from Winchester, what do you guys and gals think? Is this something you would be willing to entertain on your next big-game hunt? Or do you have some more questions that need answering? Let us know what you think in the Comments below! We always appreciate your feedback.