Fab Defense has just released a set of backup sights for rail mounting. These sights come in a set with a retail of $84.00. These are made from a proprietary polymer with a lot of strength. The sights will be available in a variety of colors.
The sights mount to the rail with a cross screw. The user just flips each one up and down. They don't have a spring lever to deploy them but in this case it's a plus. After they are flipped up they aren't going to snag and break. They aren't difficult to fold down but when raised they are rock solid with no movement. The plus I mentioned is related to striking them on a tree limb etc. They simply fold back without breaking a spring action.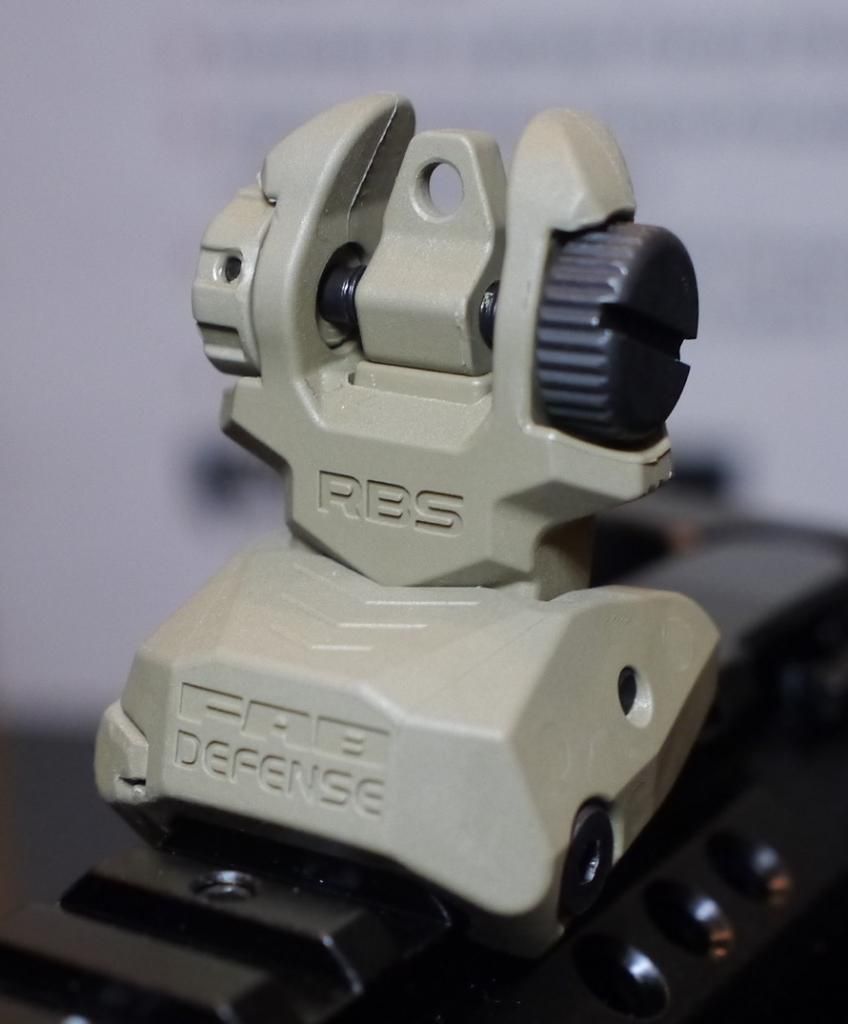 Adjusting is very easy requiring no tools. As you can see in the photo a small wheel is just under the post and can be rotated to raise or lower the front sight. The rear sight has the usual side mounted adjustment.
What I like about these is the simple but sturdy construction as well as the ease of adjustment. Of course with that retail a street price will be closer to the upper $75.00–$80.00 range. They are less expensive and a good deal sturdier when compared to the Magpul sights.